IRAL Colour Fest (Steinbach)
Presented by:
International Reggae Afro Latin Music & Arts Festival
Category:
Festivals
Price:
$10
Date:
July 8, 2022 – July 8, 2022
Time:
4:00 PM – 10:00 PM
Address:
Park Rd East, Steinbach, Manitoba R0A 0C0
Website:
http://iralfest.com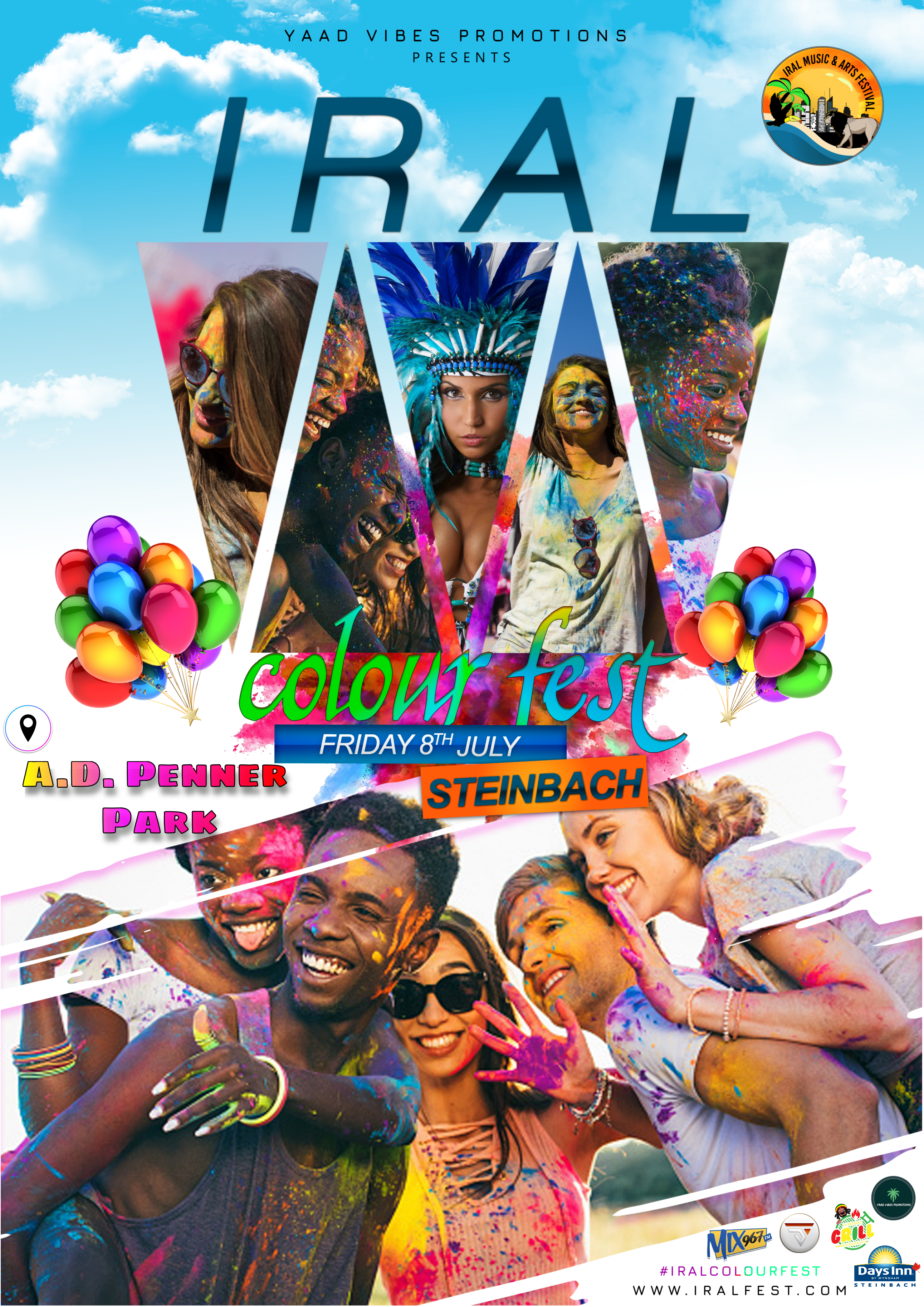 Steinbach I hope you're ready for a colour explosion of an experience! There will be plenty of activities, food, music and of course colored powder!
Are you a competitive person?
Do you like to win? 🤔
Then now is the best time to get your all star ⭐ team together and register for the event.
So much fun to be had and so many prizes to be won!
Tickets are on sale now!
🎟 : linktr.ee/iralfest
It's just one way to get you prepared for the IRAL SUMMER JAM FESTIVALS happen this summer! 🌞
Huge thanks goes out to our sponsors!
@yaadvibespromotions
@daysinn_steinbach
@therealdonntrip
@direggaegrillrestaurant
#festivals #iralfestival #iralcolourfest #steinbachmanitoba #Manitoba #Steinbach #colorfestival #colouredpowder #prizes #competition #music #food #performances #fun #familytime #familyevent #noalcohol #goodvibes
#culturalexperience #somanycolors #manitobafestival #celebratespring
***This is a family friendly event, so there will be no alcohol on sale or allowed***
Social Media Links
Get Directions
AD Panner Park (Park Rd East)