IRAL Summer Jam Fest – Riverbank Discovery Centre
Presented by:
International Reggae Afro Latin Music & Arts Festival
Category:
Festivals
Price:
$15
Date:
July 29, 2022 – July 30, 2022 (Repeats Every Day)
Time:
12:00 PM – 12:00 AM
Address:
545 Conservation Drive, Brandon, Manitoba R7A 7L
Website:
http://iralfest.com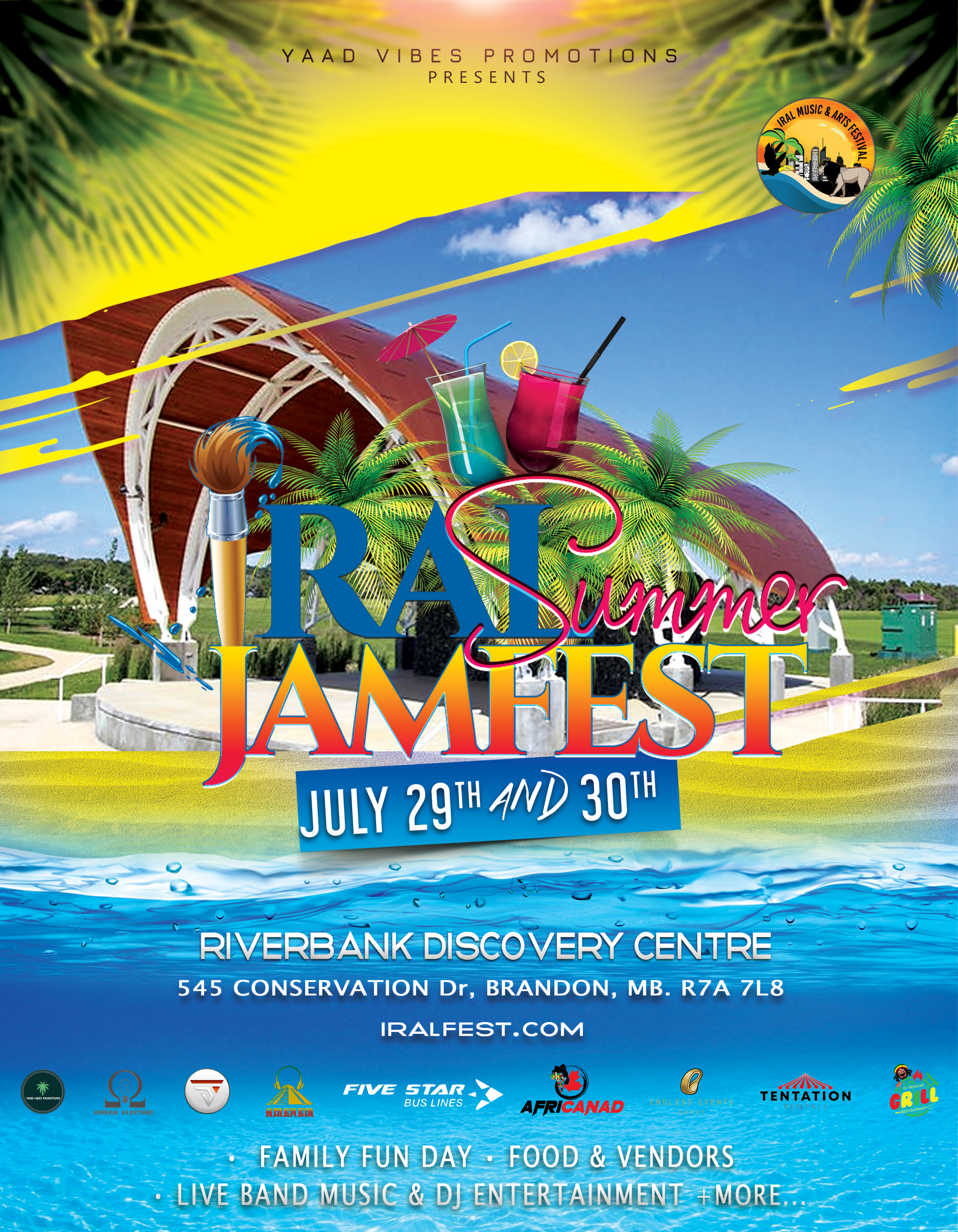 Yes Brandon the rumors are true, we will be having a IRAL Summer Jam Festival in your city this year!
Dates: July 29 & 30!
Live music, entertainment, food, activities, and more!!!
Join us at the Riverbank Discovery Centre this year for a cultural explosion of an experience as we bring plenty good vibes to the city of Brandon.
Get your early bird tickets today!
Early Bird 🎟: linktr.ee/iralfest
Huge thanks to our sponsors/partners:
@yaadvibespromotions
@africanad_official
@amexemreggaeculture
@therealdonntrip
@direggaegrillrestaurant
@endlesseventsgroup
@tentation.rentals
Omega Electric
@fivestarbuslines
#festivals #iralsummerjam #iralfest #summerfun #Manitoba #brandon #manitobasummer #activities #connectingthecommunity #artist #arts #entertainment #liveperformance #liveband #africanmusic #latin #caribbean #reggae #internationaltalent #localbands #localtalent #manitobafestival #culture #food #familyevent #funinthesun #brandon #enjoythevibe #enjoytheexperience #manitobafestivals
@iralmusicartsfestbrandon
Social Media Links
Get Directions
545 Conservation Dr, Brandon, MB R7A 7L8