This event has finished (it's expired)!
New Canadian Skate Program
Presented by:
West End BIZ
Category:
Arts and Entertainment
Price:
$0
Date:
January 10, 2020 – March 13, 2020 (Repeats Every Week)
Time:
12:30 PM – 2:30 PM
Address:
400 Cumberland Ave, Winnipeg, Manitoba
Website:
https://www.westendbiz.ca/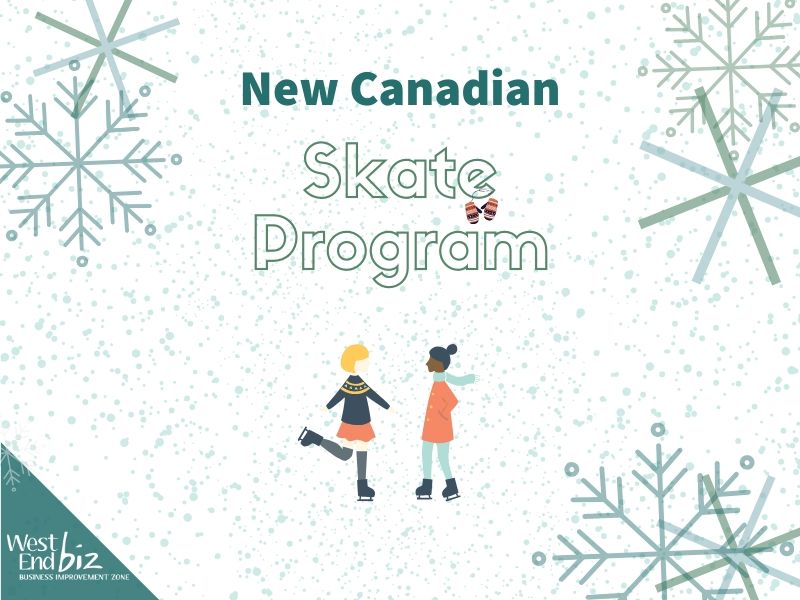 Our New Canadian Skate Program is just around the corner! We are so excited to have this program running again this year and for everyone to come out and learn how to skate.
Starting January 10th, every Friday from 12:30 p.m. to 2:30 p.m. we will be holding a FREE skate program for adults. The program will run for 10 weeks and will finish on March 13th. Helmets and skates are provided!
The program is conveniently located in West End's Central Park and is open to all skill levels! To register for the New Canadian Skate Program, please call (204) 954-7900 or email aurora@westendbiz.ca.
A big thanks to our partners, Knox United Church, Mosaic, and the City of Winnipeg for helping make this program possible.
Social Media Links
Get Directions
More events at Central Park
No Entries Found
Other Events
No Similar Events Found